Sugaring Paste is the only company in United States that's not only America's largest Sugaring products manufacturer, we actually operate a Sugaring franchise – Sugaring NYC with over 40 locations around the country and growing.
🌱 INGREDIENTS  🌱
Every pack of sugaring paste by Sugaring NYC contains a high-quality natural product. The ingredients of best sugar wax are: organic sugar, organic lemon juice, purified water.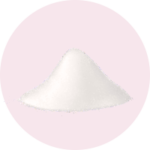 Organic Sugar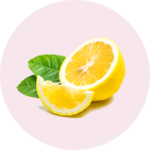 Organic Citric Acid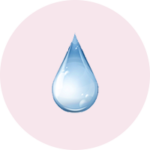 Purified Water
WHICH SUGAR PASTE SHOULD I PICK?
We offer 3 grades of sugar: Soft, Medium and Hard. The hardness of the sugar paste should be chosen according to the hair type: the coarser the hair (usually dark hair), the harder should be the paste.
HARD
Ideal for everyone who is just starting learning sugaring. It's easy to apply and flick. Heating would vary based on size of jar and your preference. Sugaring Paste can be heated in Microwave, Waxing Warmer or Hot Water. Hard Paste should be your choice if you have coarse hair.
MEDIUM
Great for more advanced sugarers and professionals. More experienced users can achieve a better results by using larger pieces of medium paste and working with them through bigger body areas. Medium paste can also be mixed into the hard paste to make a Hard-Medium paste for intermediate to semi-pro skill level.
SOFT
Soft Sugaring paste is great for Fuzzier body hair, facial hair, arms, lower legs and hair that haven't been shaved before. Soft paste can be used with Strips, Sugaring Applicator, Spatula. Soft sugaring paste is also used by professionals to mix it into other sugar grades for speed sugaring technique.
SugaringPasteTM by Sugaring NYC is 100% Sugaring Paste by the leading Sugaring Salon Network based in New York. SugaringPasteTM is manufactured in United States. It is easy to use at home and you don't need to be professional to use it. Easy step by step Manual is supplied as well is video in the website, so you can learn how to do sugaring at home in just a minutes.
1Kg. Jar. Medium Grade used for Bikini, Brazilian, Underarms, Upper Lip.
SUGARING INSTRUCTION FOR BEGINNERS:
Hair must be at least 0.3 inches (5-6 mm) long. Avoid visiting tanning booth, pool, sauna a day before the procedure.
Always use nitrile gloves.
Thoroughly clean and disinfect to the area of hair removal. Sprinkle it with some drying powder if needed.
If necessary, slightly preheat the paste by using standard waxing warmer or candle warmer.
Apply some sugar paste on the area you are removing hair from. Pull the skin with your free hand.
With a quick movement tear the paste according to the hair growth and along the skin surface.
You can use the same piece of sugar paste until it starts sticking to your hands.
If needed remove the traces of the paste using waxing-strips or wash them away with warm water.
📦 SHIPPING 📦
Packages purchased till 4:30PM will be shipped Same Day and tracking number will be provided. Packages are shipped from Florida and New York depending on your location. Shipping usually takes 3-4 Business Days.

We offer Wholesale Discounts to our Professional Customers:
Buy any 3 Items – Get 10% OFF Your order
Buy any  6 Items – Get 12% OFF Your order
Buy any 12 Items – Get 18

%

OFF Your order